CLICK HERE to visit our tour booking page CLICK HERE to view tour conditions CLICK HERE to view tour registration information

Northern Ireland: A Genealogy and History Tour - 2012
An opportunity to research your relatives and enjoy exploring Northern Ireland in good company with a very knowledgeable Tour Host and a local expert guide


Depart the USA at least one day prior to the start date of the tour and overnight in the plane. We will have pre tour accommodation available at the tour hotel or in Belfast city.

DAY ONE 6/2 and 9/1 -
Arrive Belfast @ 9:00 am
Meet Motorcoach
Driving Tour of Belfast
Carrickfergus Castle and Larne
Check into Ballygally Castle Hotel (a wonderful property with a gorgeous garden) for 2 nights
hastingshotels.com
Welcome Reception and Dinner at Hotel.
Speaker: on historical overview of the Ulster Scots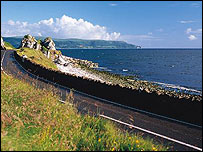 DAY TWO Genealogy Day in Belfast 6/3 and 9/2 -
Breakfast at hotel
Motorcoach to Belfast
Ulster Heritage Foundation - Genealogy Lecture by expert, Individualized research assistance.
Lunch in Belfast
PRONI (Public Records Office Northern Ireland) is the official place of deposit for public records in Northern Ireland - 2 hours
Belfast Folk and Transport Museum
Back to Ballgally Castle Hotel
Dinner and musical performance at hotel
DAY THREE 6/4 and 9/3 -
Breakfast at hotel
Motorcoach up the Antrim Coast
Glenariff Mountain Park - Photos and easy walking tour
Cushendun - Lunch
Giants Causeway
Carrick-a-Rede
Bushmills
Check into the Tower Hotel in Londonderry towerhotelderry.com
Reception and Dinner
DAY FOUR 6/5 and 9/4 -
Breakfast at hotel. Check out/load motorcoach
Walking Tour of the City Walls, Apprentice Boys School with Alistair Simpson - former Governor
St. Columb's Cathedral, Tower Museum
Lunch in Derry
Leave for Strabane. Tour Gray's Press
Back to Derry for second night at the Tower Hotel
Dinner at hotel
Free Time - shopping, etc

DAY FIVE - Genealogy Day in Omagh 6/6 and 9/5 -
Breakfast at Hotel. Check out
Motorcoach to Ulster American Folkpark - Split group so each spends a day in park and a day research centre if numbers justify this
Lunch on property
Depart late afternoon. Drive through Armagh to Kilkeel
Check into Kilmorey Arms Hotel kilmoreyarmshotel.co.uk
Dinner at hotel
Free Time
DAY SIX 6/7 and 9/6 -
Breakfast at hotel
Drive through the Silent Valley and Mourne Mountains to Newcastle
Drive to Strangford Lough area - Hamilton and Montgomery area
Castle Ward and Killyleigh Castle
Picnic Lunch enroute
Downpatrick. The grave of St. Patrick
Travel to Lisburn to the Linen Center and Lisburn Museum
Check into the Ballymac Hotel ballymac.com
VIP Reception (with the Mayor and City of Lisburn officials?)
Dinner at hotel
Time to pack
DAY SEVEN 6/8 and 9/7 -
Depart for Belfast and trip home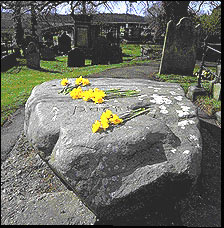 We will have post tour accommodation available at the last tour hotel or in Belfast city for those people who wish to stay on in Northern Ireland. We can also plan an extension to Scotland or Ireland.
For questions, additional tour details, registration form, method of payment and conditions of sale get in touch with The Irish Connection on irishconnect@aol.com
Or call The Irish Connection at 404 373 1420
Tour is subject to change and development
If you like the theme of this tour, but cannot travel on these dates or if you wish to add more time in Ireland ask us to plan a custom tour for you and your traveling companions, family or small group. We will provide you with a knowledgeable driver guide with a university degree and an expert knowledge of this part of Ireland. The vehicle will be a suitable size for your group, from a two people to 20 people. We will book your accommodation and plan meetings and events for you to attend. Get in touch with us for more details and for a specific quotation for you and your traveling companions.
View Our Irish Myths and Legends article - "Into the Ancient Heart: Irish Myths and Magic"